In Loving Memory, 2018 0.8°C
Public intervention, Groningen | with support from: Stichting sign, Mondriaan Fonds, Groningen Gementee, Kunstraad Groningen | December 2nd, 2018
'In Loving Memory, 2018 0.8°C' is a future memorial site. An 8x5m wall offers a futuristic window into a catastrophically flooded Groningen, a city in the north of the Netherlands. Objects supposedly excavated and dating from 2018 are set in the manner of archeological exhibits. The objects are presented as sculptural forms and they vary in shape, sized function: a Nike shoe, a printer, hard drives, a car door, iPhones, laughing gas canisters and more.
The site was installed in public space and was free for all visitors. The installation was left on site to be vandalised, broken or naturally eroded.
Visit the website
The project was realised thanks to
Sign Gallery
, Groningen.
In collaboration with
Ryan Cherewaty
.
Mentioned in
The Guardian
.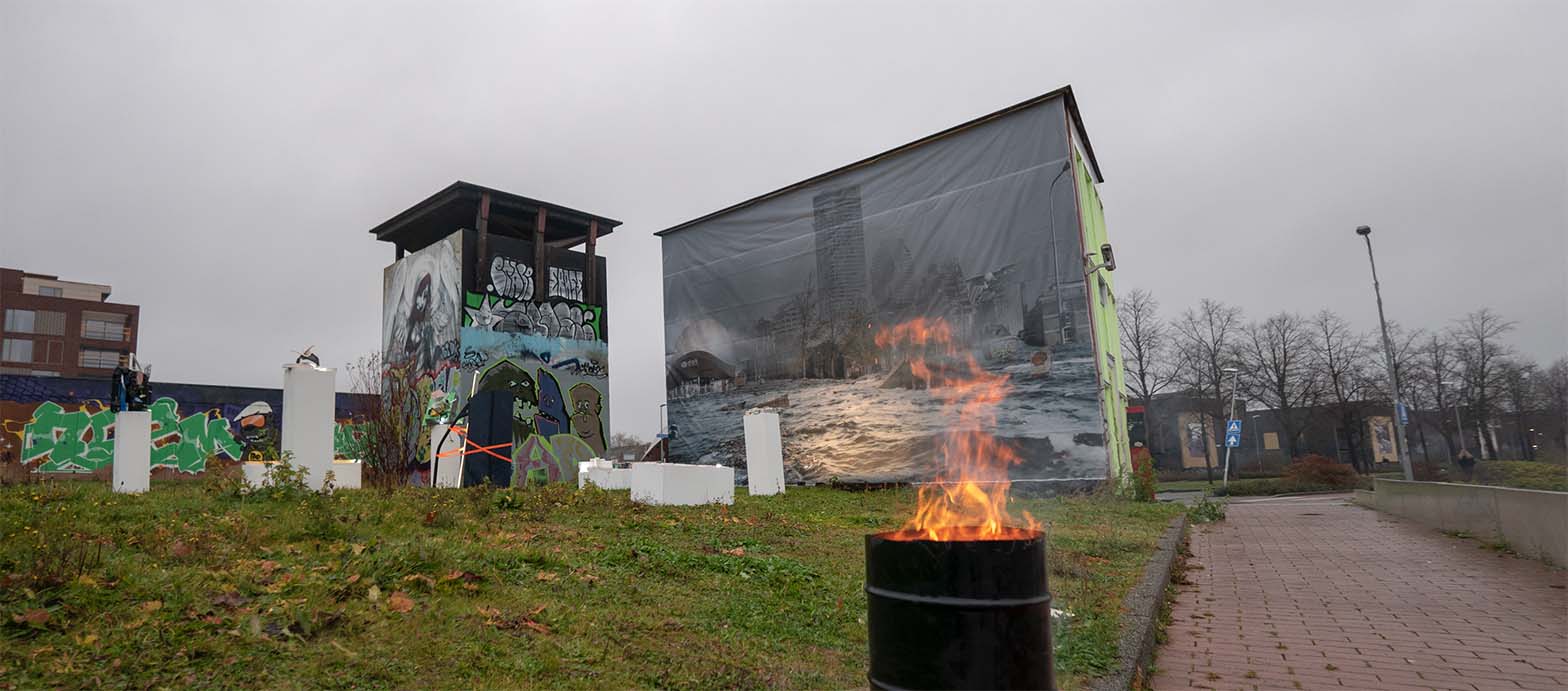 Printed Invitation flyers for the memorial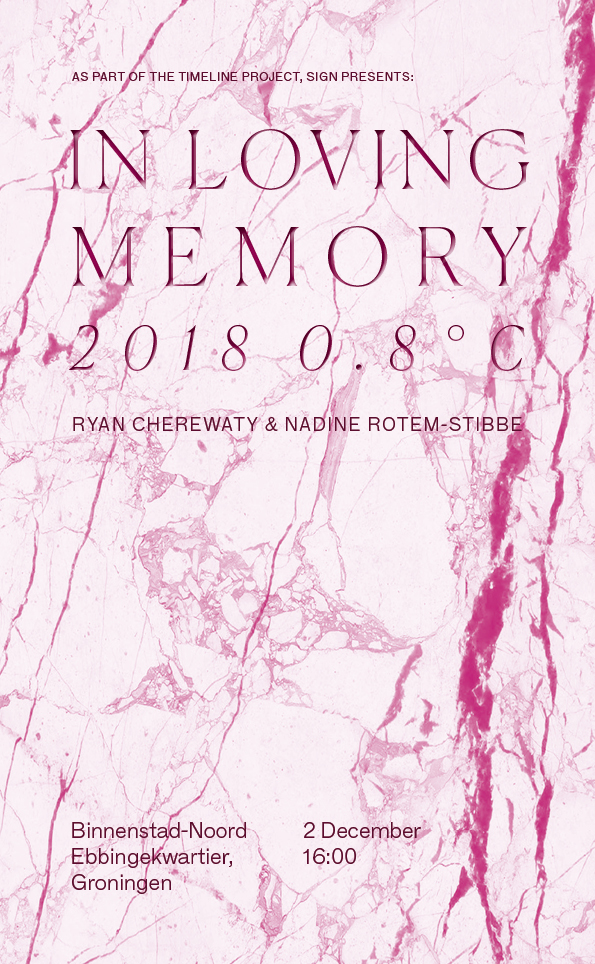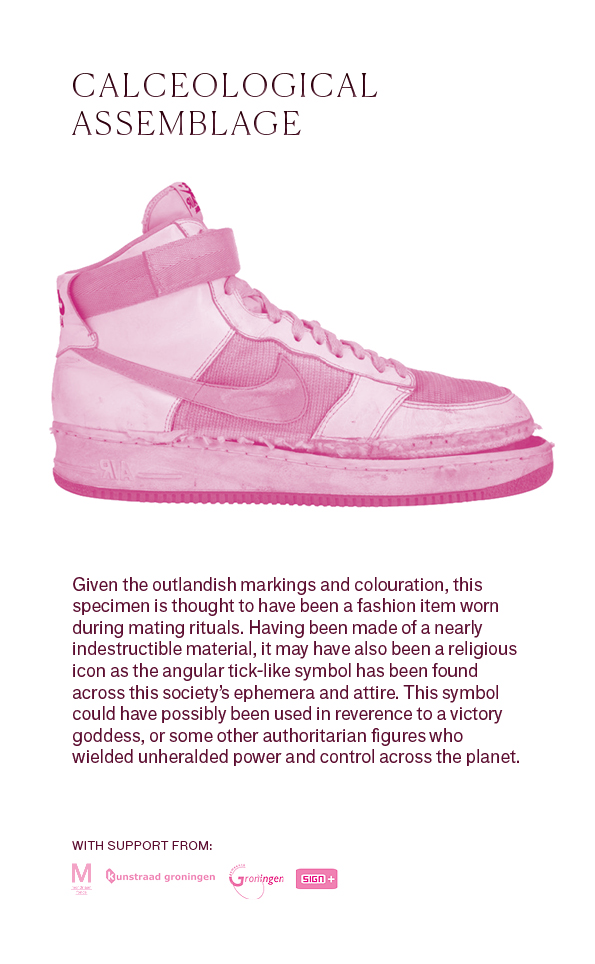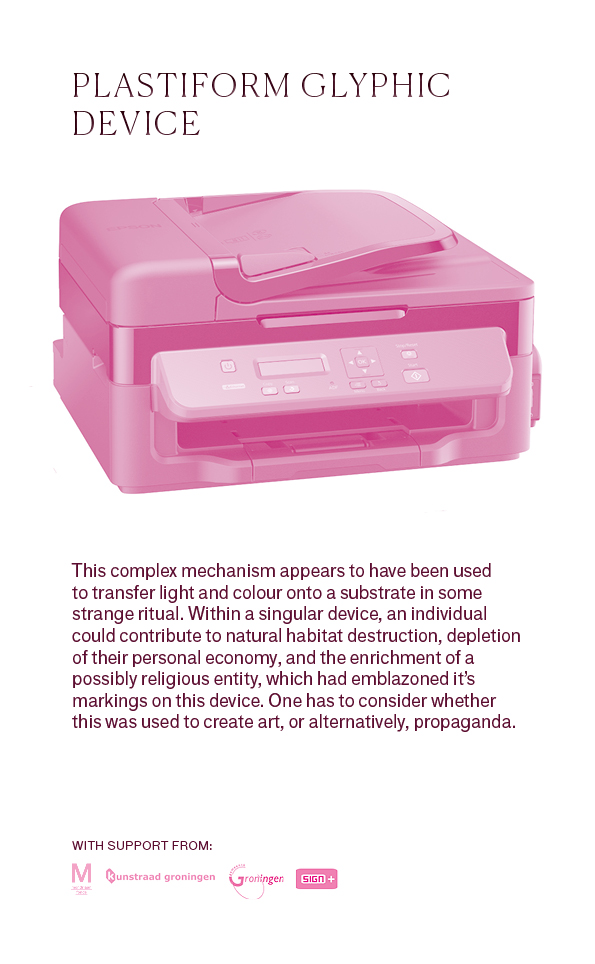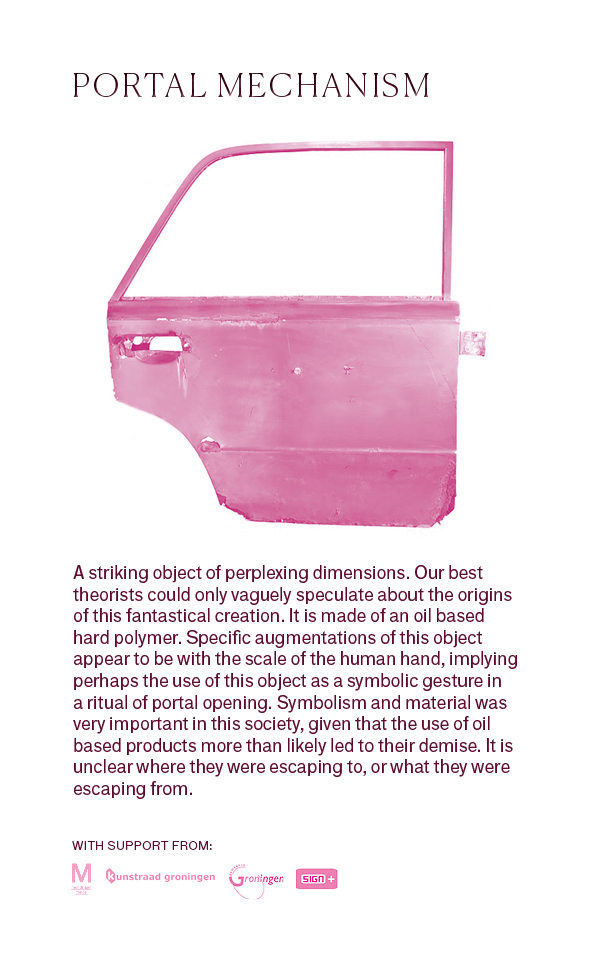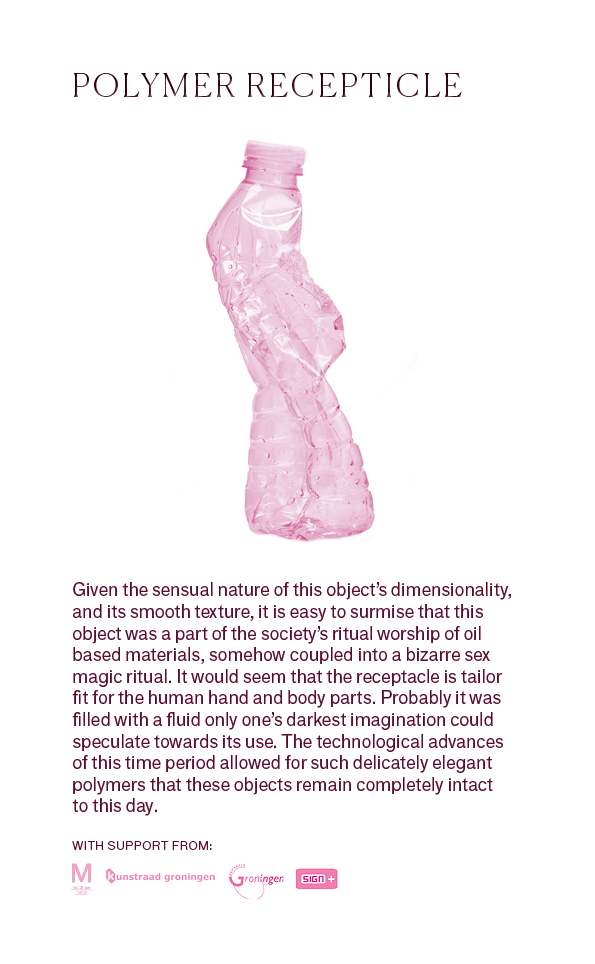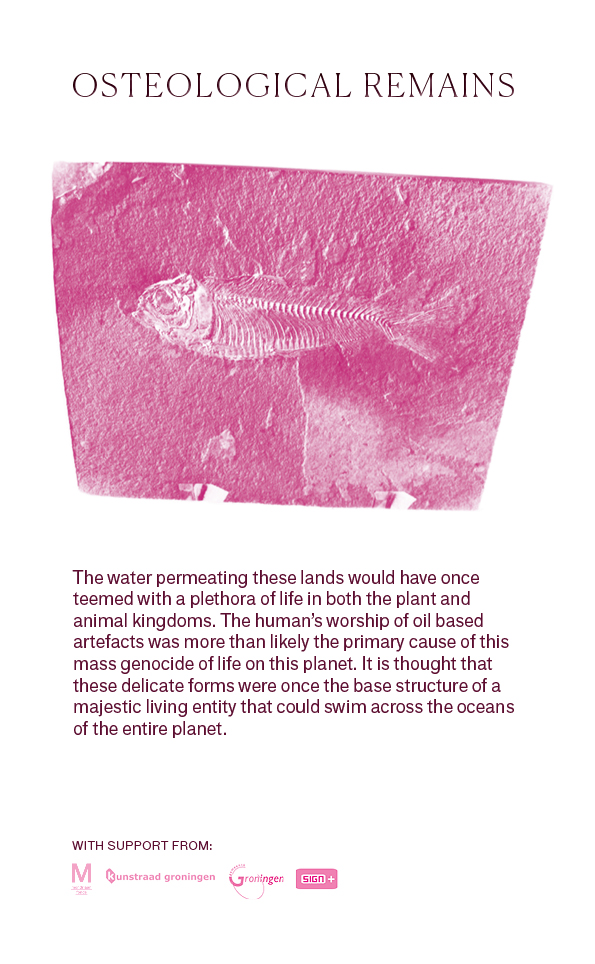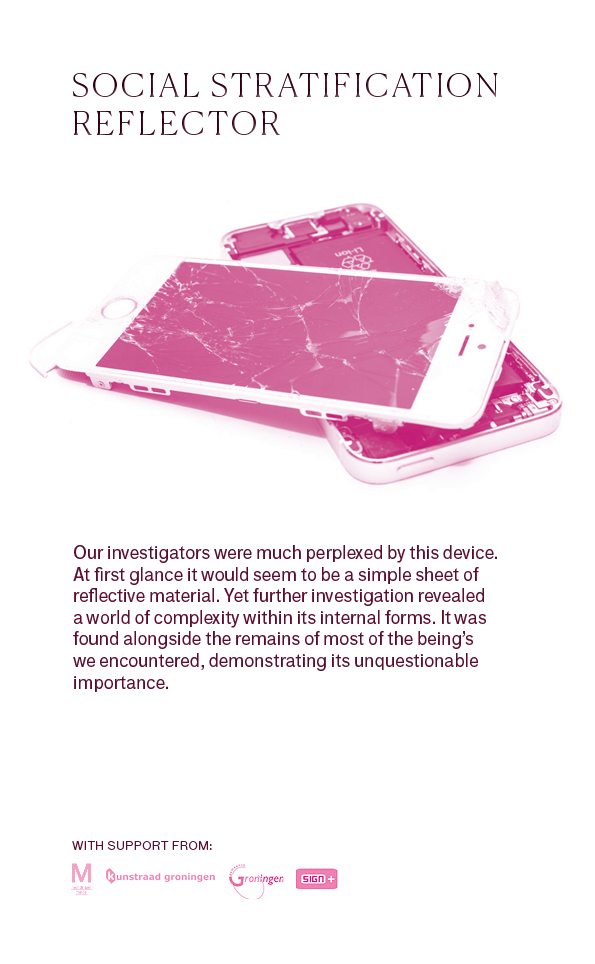 Local newspapers of Groningen reports: